It might be silly, but I believe that if you never put your goals out there, you will never accomplish them. Some are easy, some are more difficult. There are places like London or Los Angeles that I have no desire to visit but that I may eventually reach, a major city is a major city in most cases. I like adventure and want my family to take more adventurous vacations.
Walk somewhere. I would like to go on a walking adventure. Something like the Trans Pennine Trail in England, the Camino de Satiago in Spain, Pacific Coast Trail in the Western US or the Appalachian Trail out east.
 Angkor Wat in Cambodia. Where the jungle took over and the entire complex was lost for centuries.
Petra in Jordan. Truly one of the most incredible sights in the world.
Spend one solid month bumming around South East Asia. Easy enough to get back to Asia, but to take a month off and then to act as a bum will be difficult for me. I love being busy, running, working, etc. Just sitting around at beaches, hanging out, taking things slow will be difficult for me.
Visit Argentina. Something about the country just speaks to me, from Patagonia to Buenos Aires, from the steak to the wine. Something about it speaks to me.
Travel South to North in New Zealand. Of course I want to see where Lord of the Rings was filmed, but it is also a very fit country with an incredibly diverse ecosystem.
Visit the Great Pyramids of Giza. I know that it is basically a dump site and filled with trash, but I have wanted to go since I was a small child.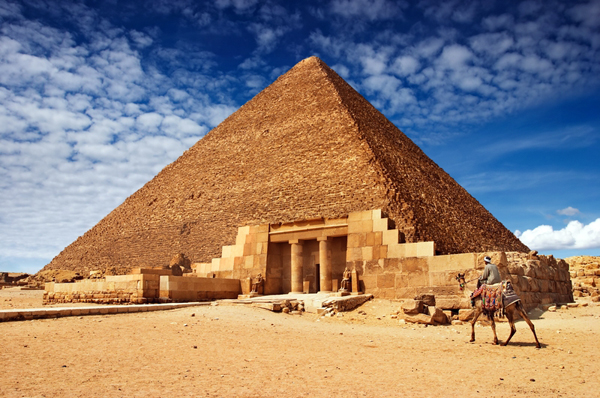 Climb Kilimanjaro before the snow is gone.
Visit the Everest Base Camp and above.
Visit Easter Island.
Travel the American Southwest for an extended period.